Camp-let Classic
Isabella Camp-let Classic is the perfect trailer tent for those looking for that little extra comfort. The tent offers a good indoor climate with ventilation in the sleeping compartments, kitchen and side windows.
Carefully designed storage solutions in the form of a smart storage compartment with pockets, a handy storage space under the beds and a hanging rail between the sleeping compartments allow you to stay organised on holiday.
The Classic tent also offers you a number of possibilities in the way of optional extras and extra space. For example, you can extend the tent by zipping on a guest compartment and a sun canopy.
Facts
Area: 193 ft2
Unladen weight: 552 lbs.
Load capacity: 552 lbs.
Dimensions closed: 127 in. × 63 in. × 37.5 in.
Dimensions open: 233.5 in. × 157.5 in.
Bed dimensions: 55 x 79 in.
Canvas material: Acrylic
Colours: Light grey/dark grey
Retail price starting from: OUT OF STOCK
Included in the Camp-Let complete package is: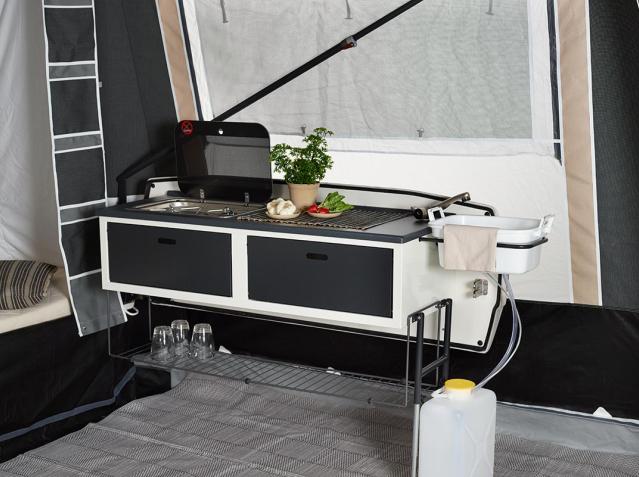 Allround Kitchen
The All-round kitchen has two gas burners, a large worktop, sink, tap, water bottle and storage space for tableware and utensils.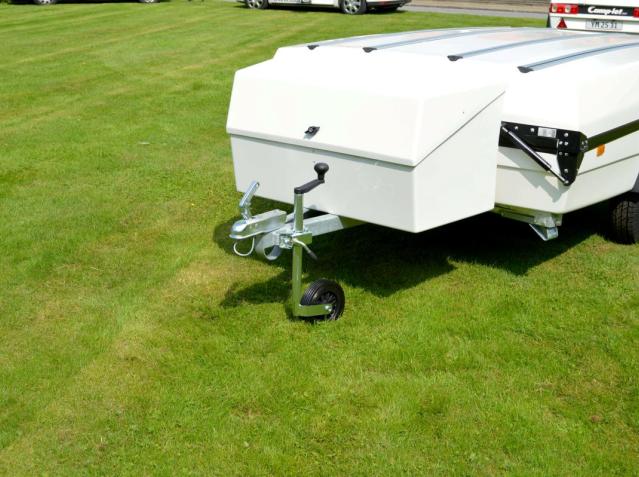 Luggage box & Jockey wheel
The luggage locker can be used for storage of extra items such as a cool box, gas bottle, luggage, peg bags, cables, tools and water containers.
The nose wheel makes it easier for you to move the Camp-let around on the campsite or in nature.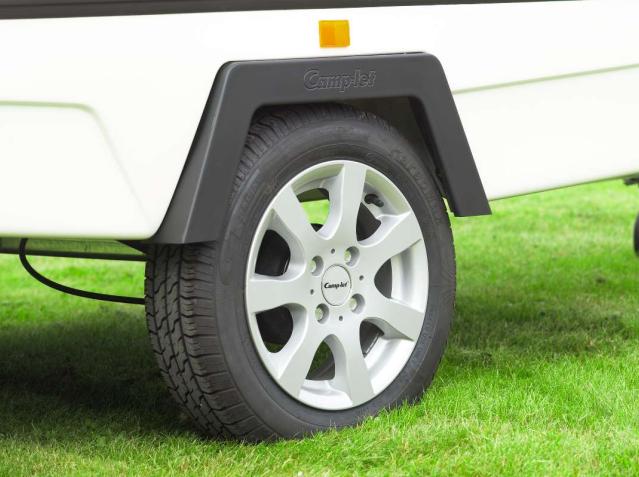 Alu Sport rims
Sports alloy rims 13" give your Camp-let a sporty look in keeping with the aerodynamic design on the trailer.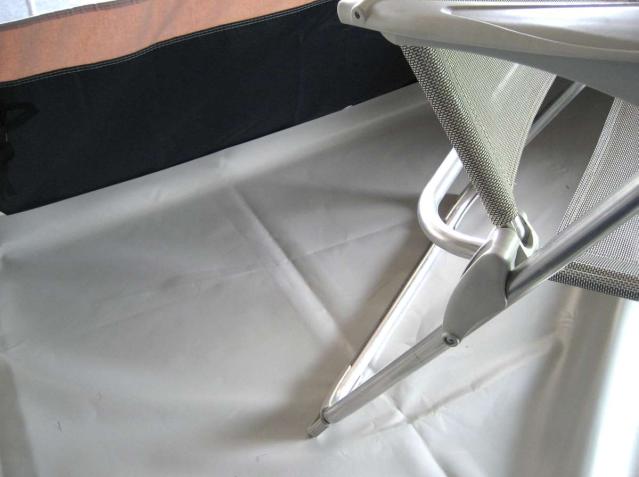 Groundsheet
Strong PVC bucket groundsheet creates a dry, warm tent and reduces bugs.
Camp-let tent trailer accessories
Original accessories and equipment for your Camp-let
Accessories are available to fit every model. Whether you need a lamp, a bicycle rack or maybe you need extra storage space - in the list below you can see the different accessories that are available for Camp-let tent trailers.