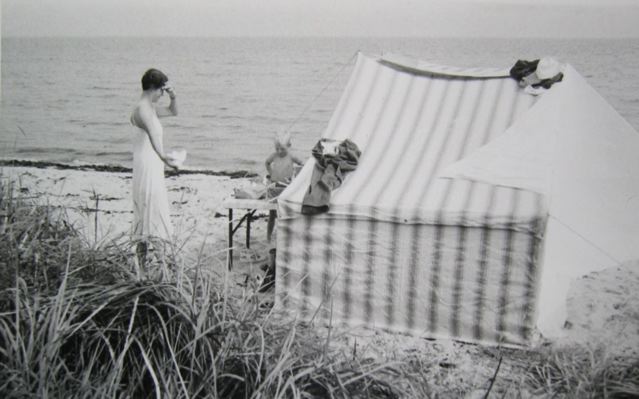 The very first Isabella tent made at home in the basement.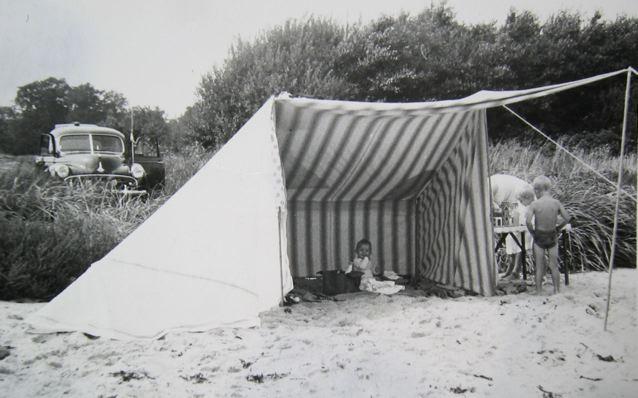 It all started with a good idea
The history of Isabella
In 1957, Søren Odgaard needed a tent. He couldn't find one that met his needs, so he decided to make his own in the basement of his house. And that was the start of Isabella – because Søren Odgaard didn't stop when he'd made one tent.
He began hiring tents out, and after a couple of years he put the first Isabella tents into production. And now the company is one of Europe's leading manufacturers of camping awnings and accessories. The name Isabella was derived from Søren Odgaard's fascination with the old high-end car marque: the "Isabella Borgward".
Søren Odgaard var på det rigtige sted på det rigtige tidspunkt og med det rigtige produkt – nemlig telte, og gjorde det muligt for andre frie sjæle at udleve deres drømme om udendørs ferier.
The company developed ridge tents and classic tents initially, but when camping on two wheels became increasingly popular in the 1960s, Isabella tagged along with this development and started to produce awnings. The A-measurement system for caravans was developed by Søren Odgaard back in 1967, and since then Isabella has gone on setting new standards for the camping industry. The company now offers a wide range of products, from classic awnings to groundbreaking air awnings, tents and camping accessories designed specially for caravans and camper vans. The Camp-let trailer tent was also included in Isabella's enormous range over time, where quality and development are the common denominators.