Thanks to the heavy-duty materials, a special roof angle to prevent the build-up of snow, an extra wide external mud flap, a strong steel frame, flexible pegging and window foil designed to withstand extreme temperatures,
Isabella's Winter awning will stay the course – even in a heavy snow storm.
The model is made of easy-to-clean polyester/PVC material and has doors in both sides as well as zipped ventilation.

Details
Depth: 180 cm
External mud flap, special roof angle, extreme window foil.
Related items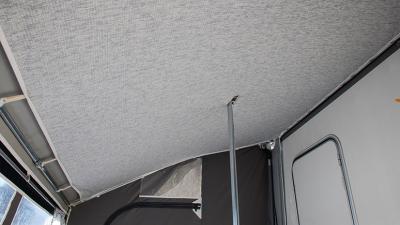 An inner roof minimises the formation of condensation and is recommended for caravanning in the off-peak seasons.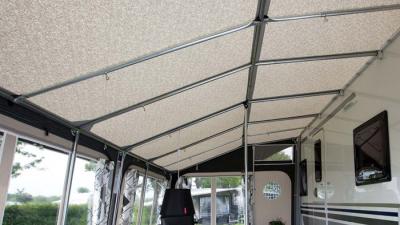 Avoid your awning collapsing in heavy snow.
A winter reinforcement set protects your awning when the snow is falling and lies like a heavy blanket on the roof.
A selection of our porch awnings
Magnum
Depth: 250 cm Magnum 340 and 400 are touring-friendly porches, which are quick to put up when you're on the go.
Universal Dawn
Depth: 230 cm Thanks to their great strength and stability, the Universal 360 and 420 Dawn porches can be put up in all weather conditions – all year round.
Minor Dawn
Depth: 200 cm When it has to be easy, smart and comfortable, Minor Dawn is the answer. Minor Dawn comes with a lightweight CarbonX fibreglass frame – which is fast and easy to assemble.